We repair, we recycle, and we make it ourselves!
Taking care of your clothes also means thinking about extending their life when they are damaged, torn, or stained. Before rushing to get rid of them, we suggest you discover a few simple tips for repairing them and giving them a second lease of life!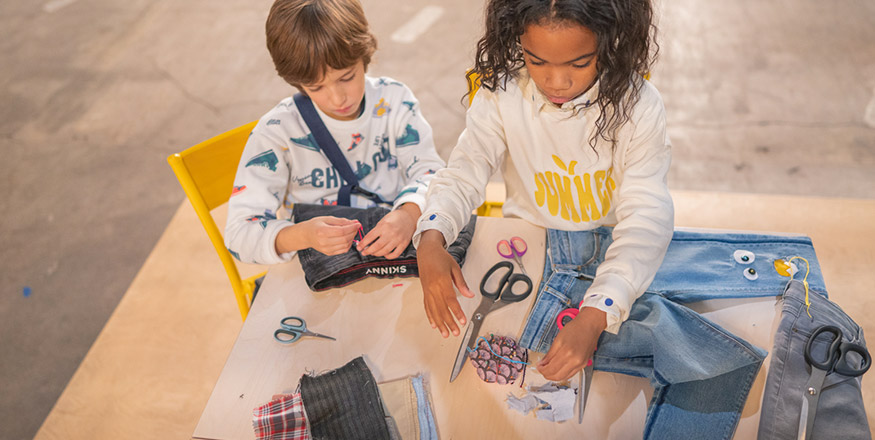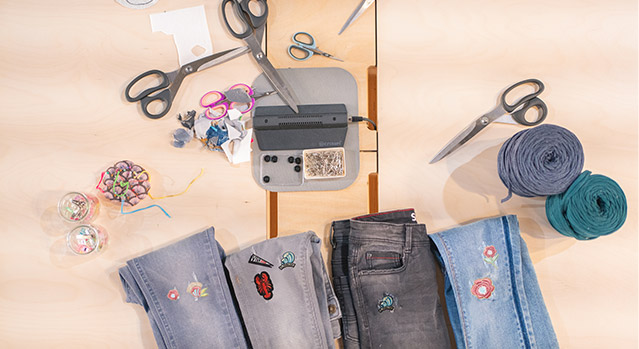 MENDING CLOTHES MEANS YOU CAN ENJOY THEM AGAIN.
Looking for another way to give a second life to your favourite products? Mend them, don't part with them! Our sewing kit contains all the essential toold for repairing your clothes: tape measure, scissors, reels of thread, needles, seam ripper... it's all there !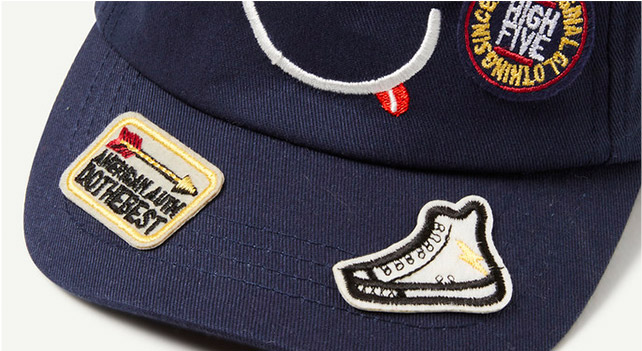 PERSONALISE A GARMENT AND MAKE IT UNIQUE
Have any of your child's clothes been lurking, unworn, at the back of the wardrobe for a while? Add a new twist with badges and patches and bring a little something that will make them unique and make your child want to wear them again!

Stick-on or iron-on, badges and patches are an easy way to hide stains and holes, or simply use them for personalising a piece of clothing or accessory.
Mending a pair of jeans with a hole in them
From crawling for miles, diving to catch a ball, falling off a bike or climbing trees, our kids' jeans live through a thousand adventures! And sometimes their favourite jeans get a hole in the knee.
Before getting rid of them for good or cutting them into shorts (which in itself is an idea!), discover a simple tutorial by Caroline from the "Maison des Makers" to give jeans with holes in them a second chance, and transform them into "Monster Jeans".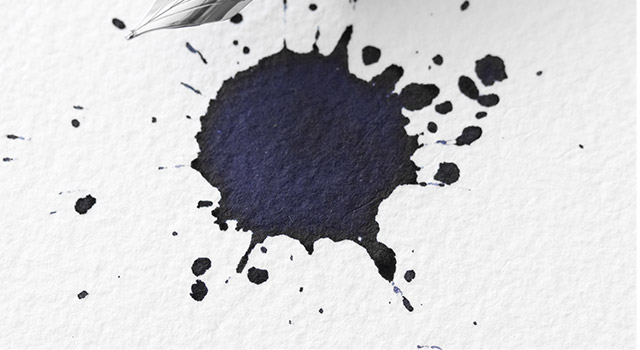 Can't get rid of a stain? We have the answer
Can't get a stain out of your child's favourite garment despite our grandmothers' tips? Don't panic! We have the answer.

Provide yourself with some fabric paint.
Use a pad or sponge and cover the stain.
Then, take the opportunity to make nice patterns on the rest of the garment.
Iron the product with an iron to fix the paint and make it resistant to future washes.

A way to give new life to a garment... that then becomes personalised and unique!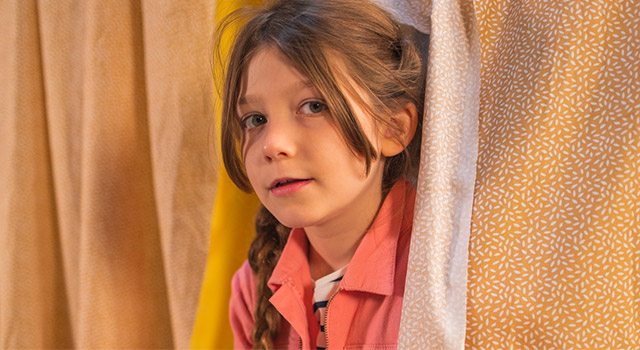 My zipper's stuck!
Zippers in coats don't lead an easy life. Pulled in all directions several times a day, even the sturdiest zips can sometimes fail and get jammed.
So instead of getting rid of a coat, here's a little tip to help you fix it.

To loosen a zipper, the idea is that you lubricate the slider.
Rub the lead of a pencil where the zip is stuck. If this does not work, apply a little olive oil or rub a bar of soap or a candle directly on the zip.

And there you are! The zipper's good as new.